You can set terms and conditions for your store so your users can take a look at them when purchasing from your store.
TYPE YOUR OWN TERMS AND CONDITIONS
To type your own terms and conditions you will need to visit the page called Terms and conditions which is automatically generated when you set up your store.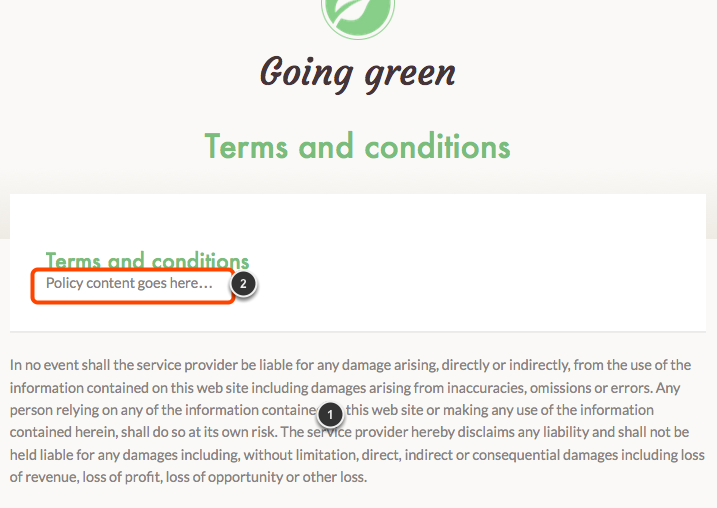 On that page you will find a legal text (1) which can't be modified, and a text widget (2) where you can type your own terms and conditions.
THE TERMS AND CONDITIONS ON YOUR PUBLISHED SITE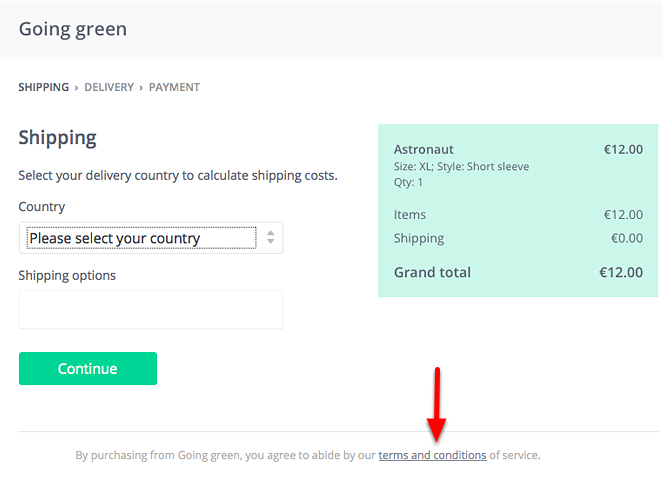 Once you proceed with checkout, on the Shipping options page you will be able to see a link to your Terms and Conditions.