Click the Add a product button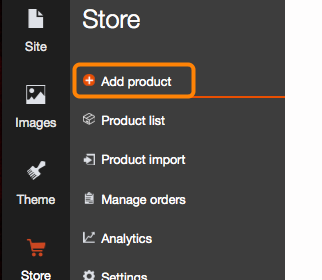 Click the Add product button.
Add product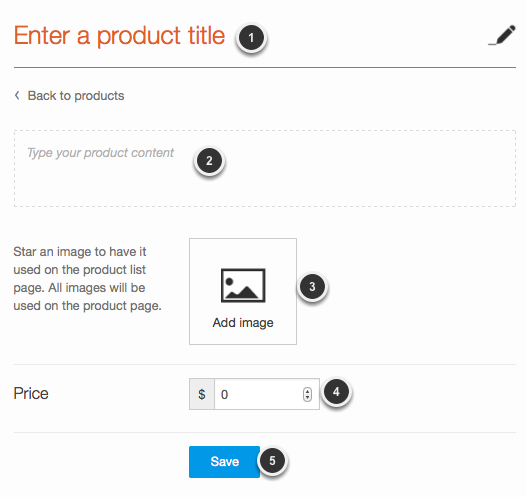 The minimum amount of information required to add a product is title (1) and price (4) , but it's a good idea to add a description (2) and a picture (3) too. Click Save (5) when you're done.
Add the product title
Select the title text (1) and type a new title (2)
Add a product description
A good product description should be between about 20 and 50 words.
Add an image step 1
Click the add image button (1)
Add an image step 2
Click Upload new (1) or select an existing image (2)
Add a price
Add a Price (1) and click Save (2). Congratulations! That's everything you need to do to add a product.
If the currency (3) is incorrect you can change it later in Settings > Currency and formats
Preview your product
After you click the save button, the preview bar (1) will be visible at the top of the page. Click preview and then navigate to your store page (2) to see your product. Click on the image (3) to see the product page
The product page
The product page will show the product image(s), description and price.