Open the product page
Select a product (1) from the product list page
Track inventory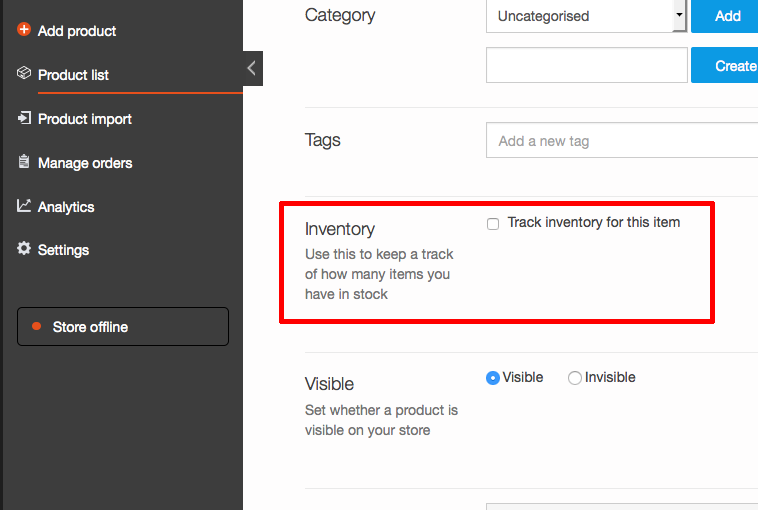 Scroll down the product page to see the Inventory field
Select Track inventory for this item (1) and then set a stock level (2) to indicate how many items you have in stock. Each time a customer purchases the product, this number is decremented and when it reaches zero, customers will no longer be able to purchase the item.
To allow an item to be purchased even if the stock level reaches zero, check the Allow purchase tick box (3)
If you set a Low Stock Alert level (4) an email will be sent to you at the store email address when the stock reaches this level.