You can add multiple shipping options to your store.
Open the settings page
Open the shipping page
Click Shipping (1) and then Add shipping (2)
Set shipping options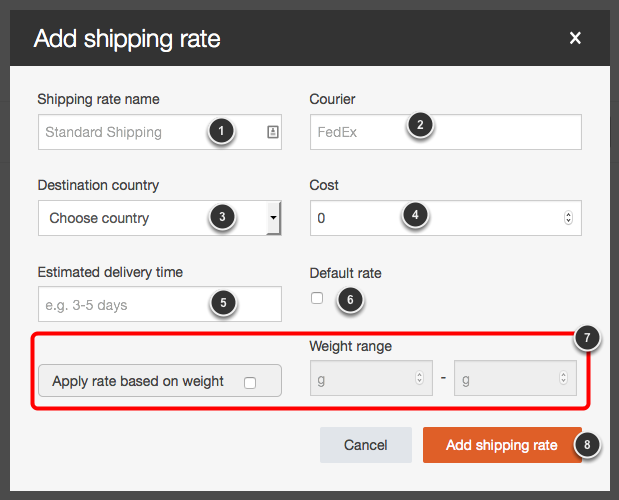 Shipping rate name is the title that will appear when the customer selects a shipping option. It should be something a customer can easily recognize.
Courier is that name of the service that will carry out the shipping
Destination country is the destination country to which this shipping option applies
Cost is the amount you will charge the customer for shipping
Estimated delivery time lets the user know how much time it will take for him to receive his package.
Select Default rate if you want this shipping rate to be already selected for your users. This is useful if you have more than one shipping rate.
Weight range (optional) if you ship product where shipping cost varies by weight, put a weight range in here. Leave this blank if weight does not impact shipping
Click the Add shipping rate button when you are done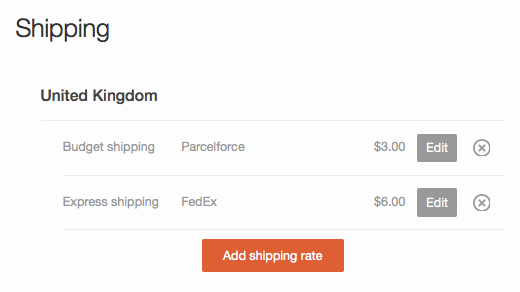 The shipping option will appear in the list. You can add more shipping options if required.
The shipping method will appear in the Shipping details form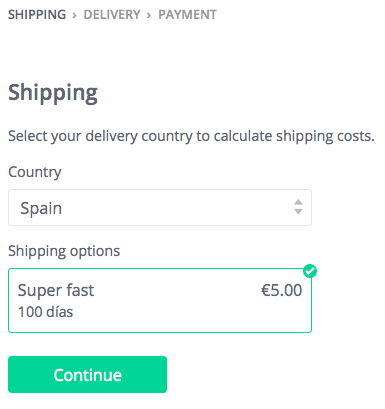 When a customer enter the checkout process, they will see the shipping options on the shipping details page.