Basics of ecommerce
To setup an ecommerce store you'll need to work with:
Products - the items you want to sell in your store
Payments - the process of getting money from store customers to you, the store owner
Orders - an order results from a customer making a payment for a product
Shipping - the process of delivering products to customers
Store Setup - Basic information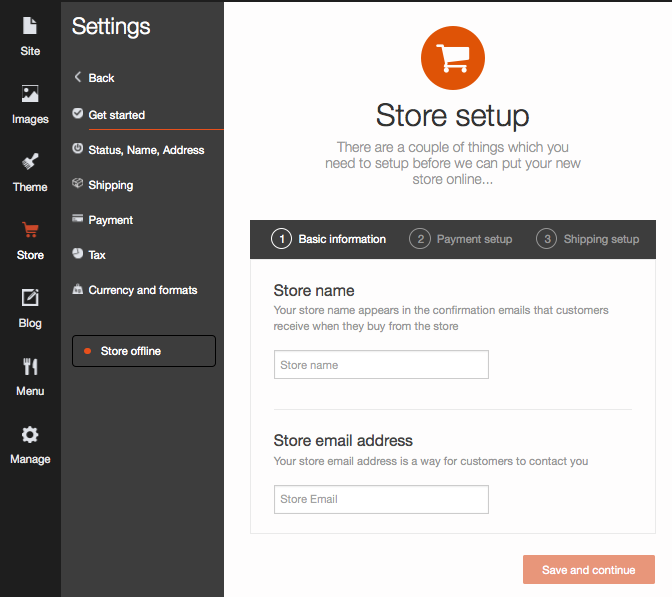 The first time you open your store page you'll be taken to the Store Setup page.
Give your store a name - this will be shown on the store page and other places on your website
Enter an email address - this is where you will receive notifications about new orders so it's important that this email address is one you check regularly
Payment setup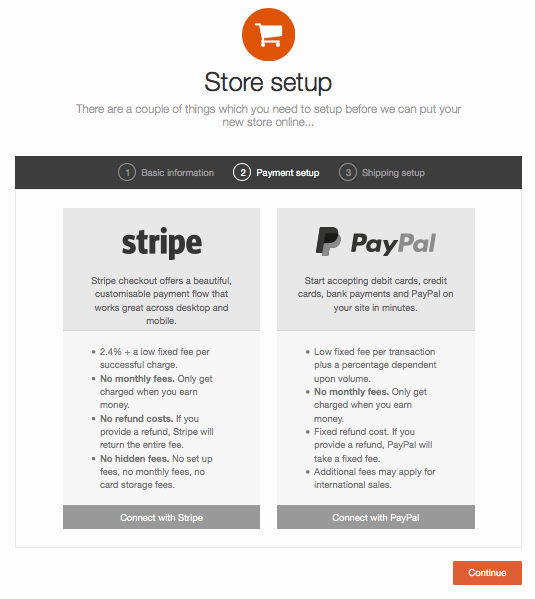 On the second step you will be asked to choose the payment method you will make available for your clients.
Shipping setup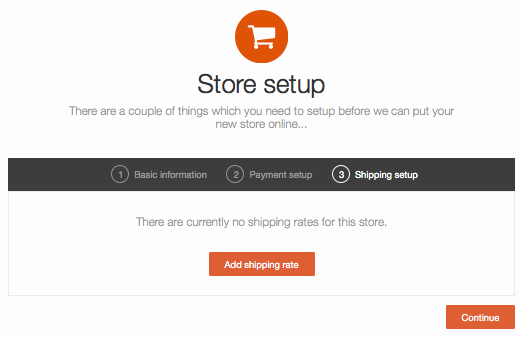 You must at least add one shipping rate. You will need to add a shipping rate for each country you are shipping your products.
Shipping rate example