Within our Bookings software, there is the possibility to connect with different video call providers in order to deliver your services online
The video call providers are Google Meet, Microsoft Teams, Zoom and GoToMeeting.
Google Meet
If you sync a Google Calendar to your Bookings software, then Google Meet will be automatically linked as well. If you offer online services, the meeting links will be generated automatically whenever someone books one of your services.
Zoom/ GoToMeeting/ Microsoft Teams
To connect any of these providers
Click on Settings
Go to Video calls
Click on Setup video calls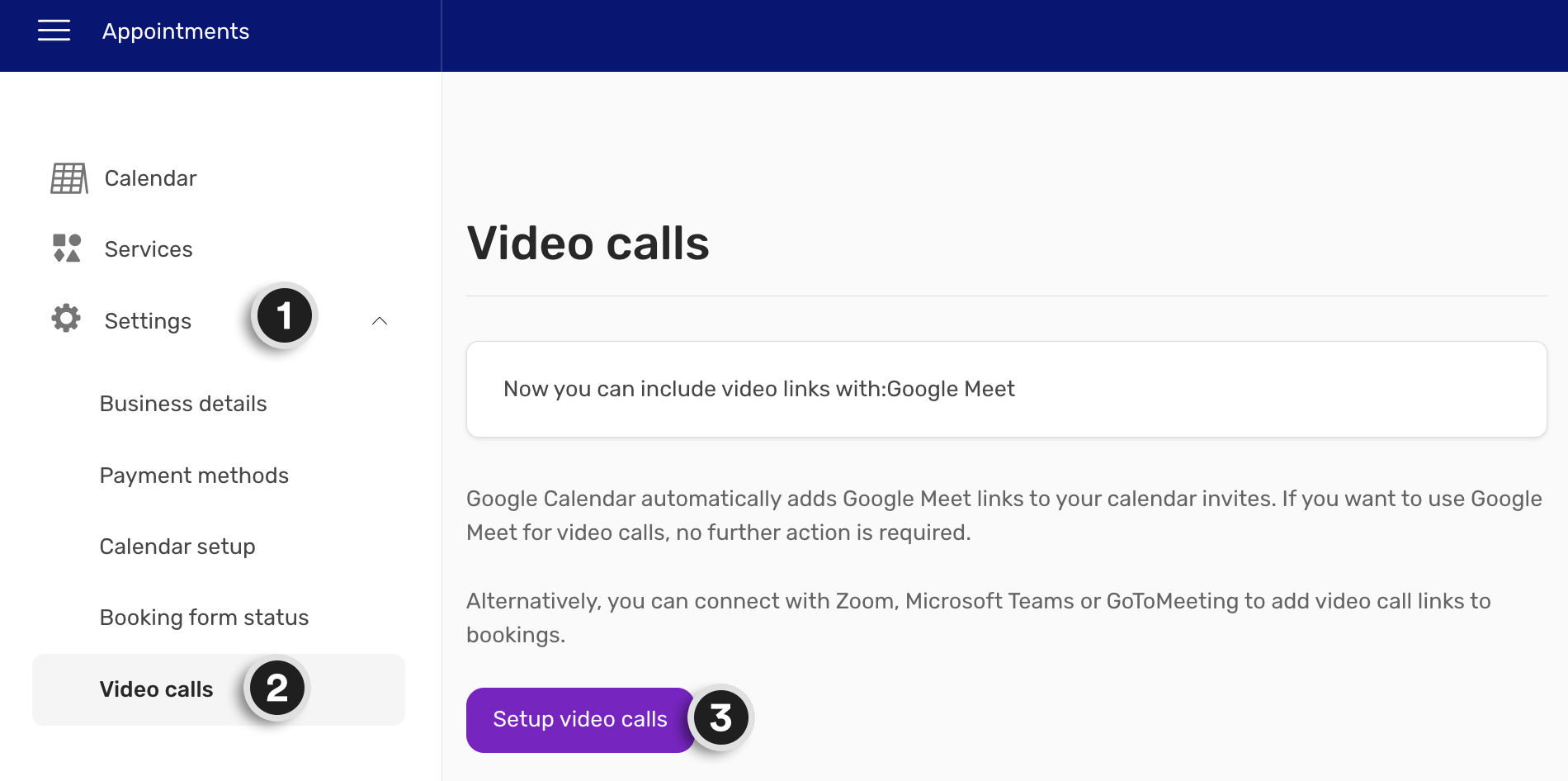 Select the provider of your choice and go through the necessary login steps.
You will be asked to grant permissions for Cronofy. This allows the Bookings software to view, add, and delete bookings from your calendar.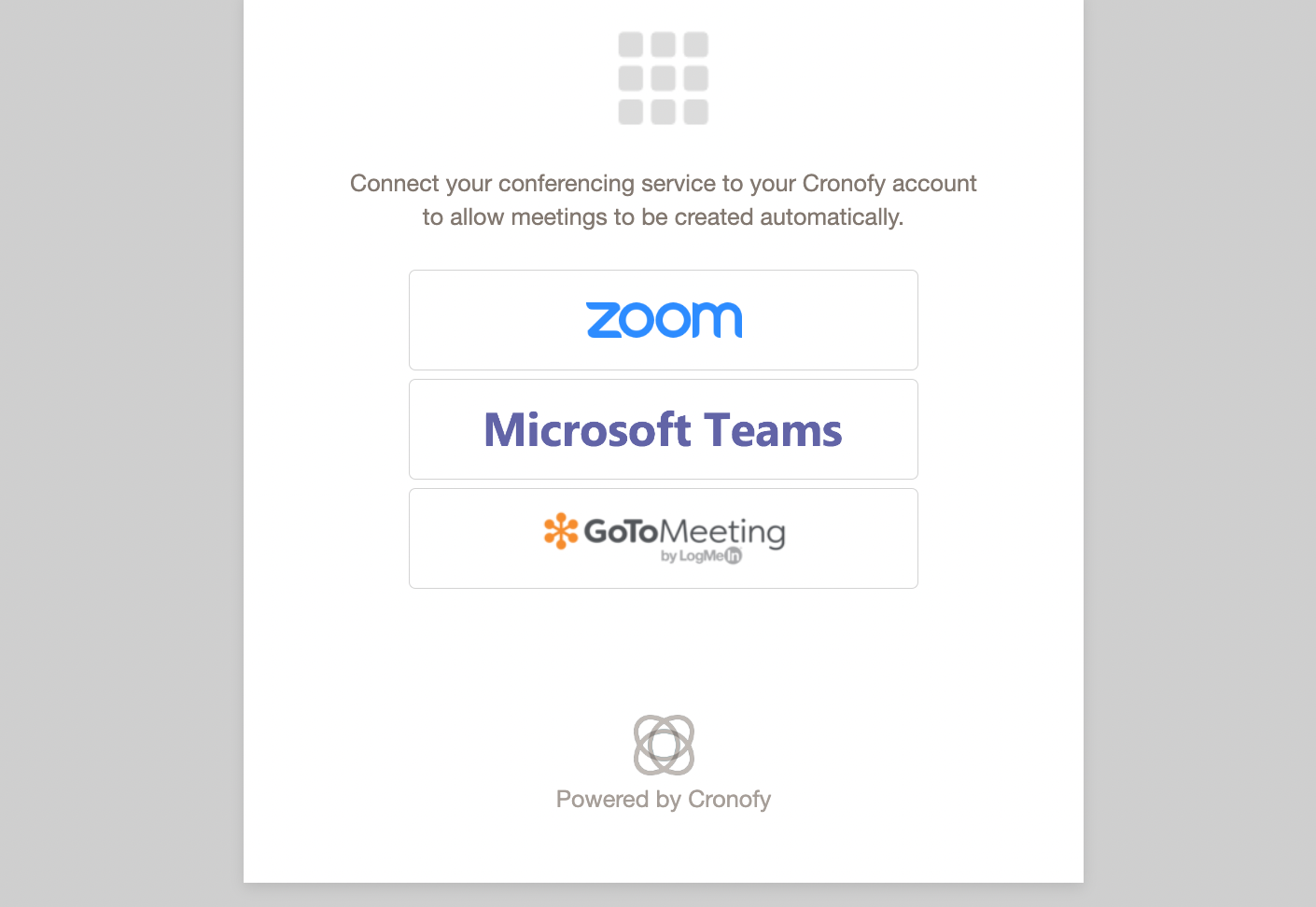 After completing these steps, meeting links will be automatically generated from your given provider when a new booking is created.