The map widget will allow you to show your location to your visitors. You can add as many map widgets as you wish to your site with different addresses.
STEP 1. Add a map widget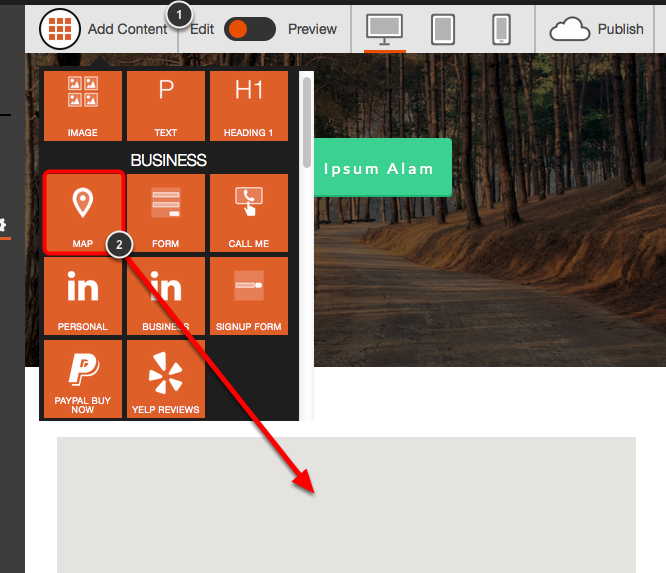 To add a map widget to your site click on the Add content (1) drop down, click on the map widget (2) and drag it to your page.
STEP 2. Add your address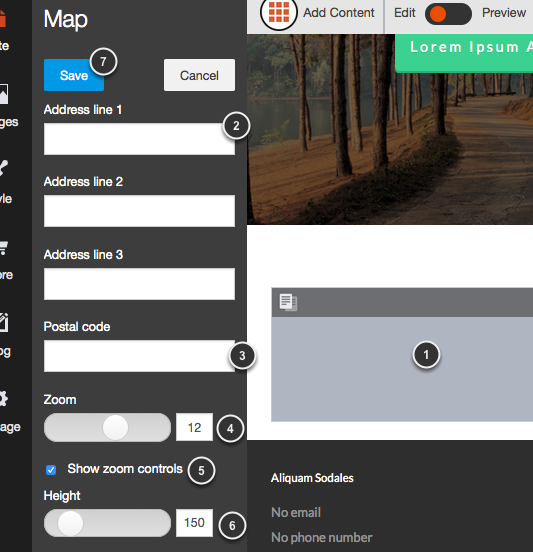 Click on the widget you just added to your page (1) and you will be able to see the settings panel on the left.
2. You have 3 fields to add your address. Remember you can only add the address for one location on each map widget that you add on your site.
3. Add your postal code
4. Zoom in or out to show the area where you are located
5. Choose if you want to show the zoom controls
6. Set a height for your map widget
7. Don't forget to save your changes.