The Facebook pixel is an analytics tool that allows you to measure the effectiveness of your advertising by understanding the actions people take on your website.
When someone visits your website and takes an action (like completing a purchase), the Facebook pixel is triggered and reports this action.
NOTE: This is an advance tutorial that includes a third party code. We have made this tutorial to show you how to embed a Facebook Pixel into your website but we will not be able to help if it does not work as expected.
Get the Pixel
The first thing you need to do is creating a Pixel in your Ads Manager Facebook account.
Click Create a Pixel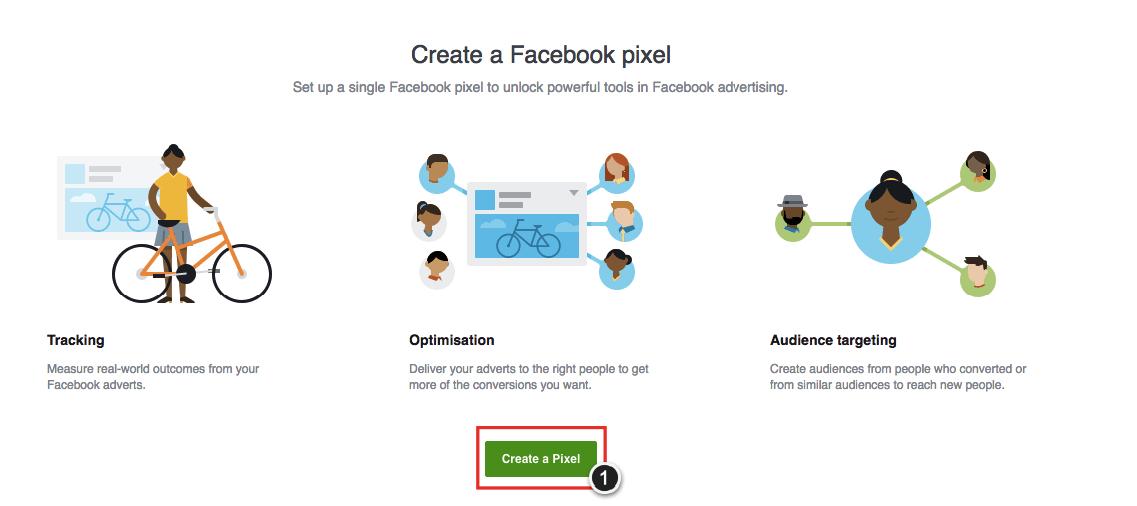 3. Enter the Pixel name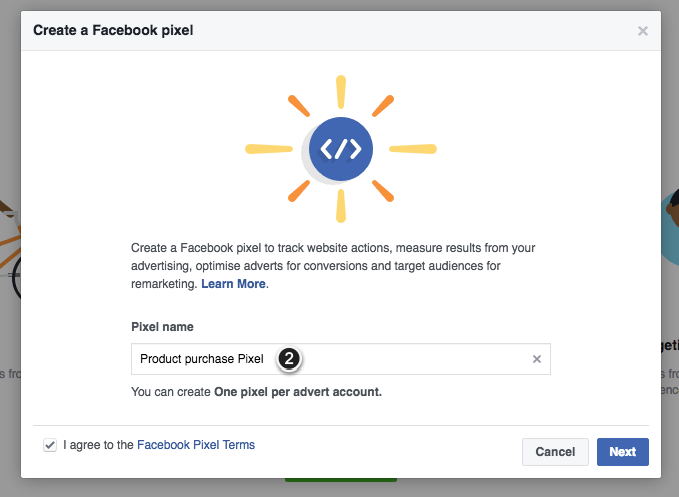 4. Choose Copy and paste the code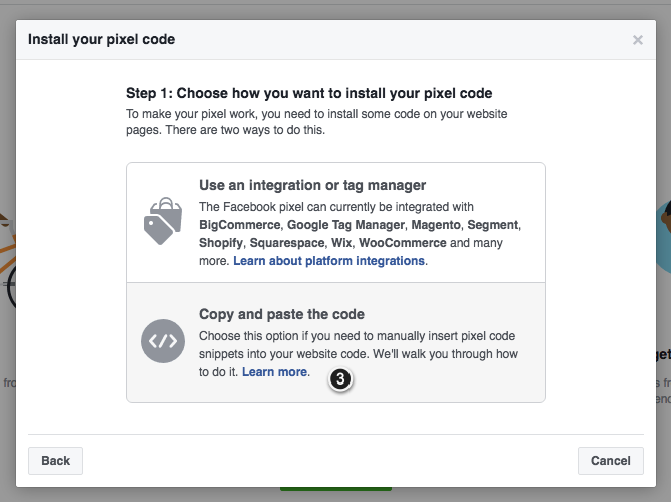 5. Copy the Pixel base code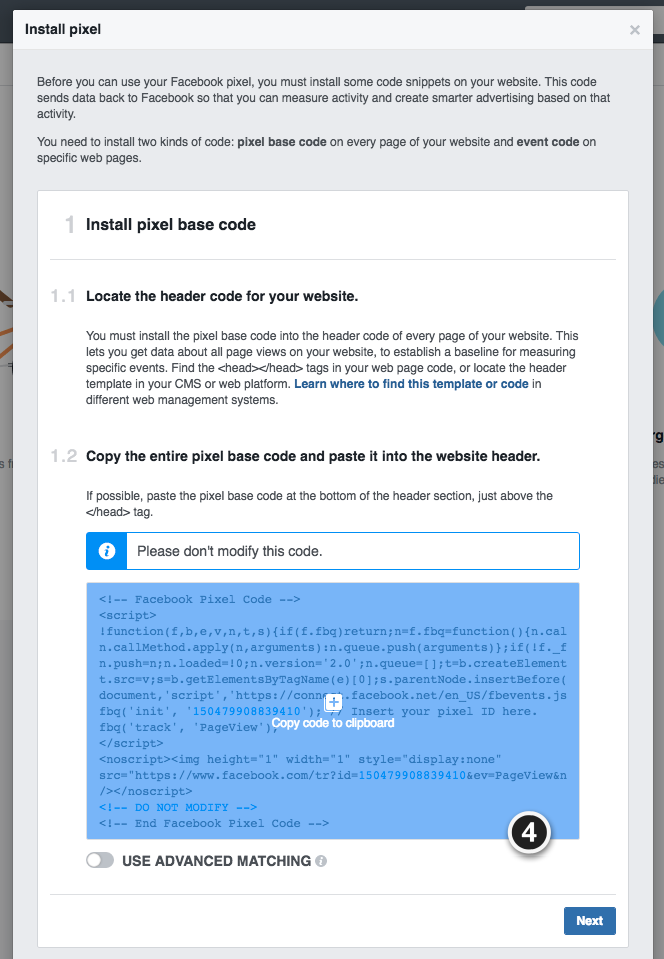 6. Choose an action from the list and copy the event code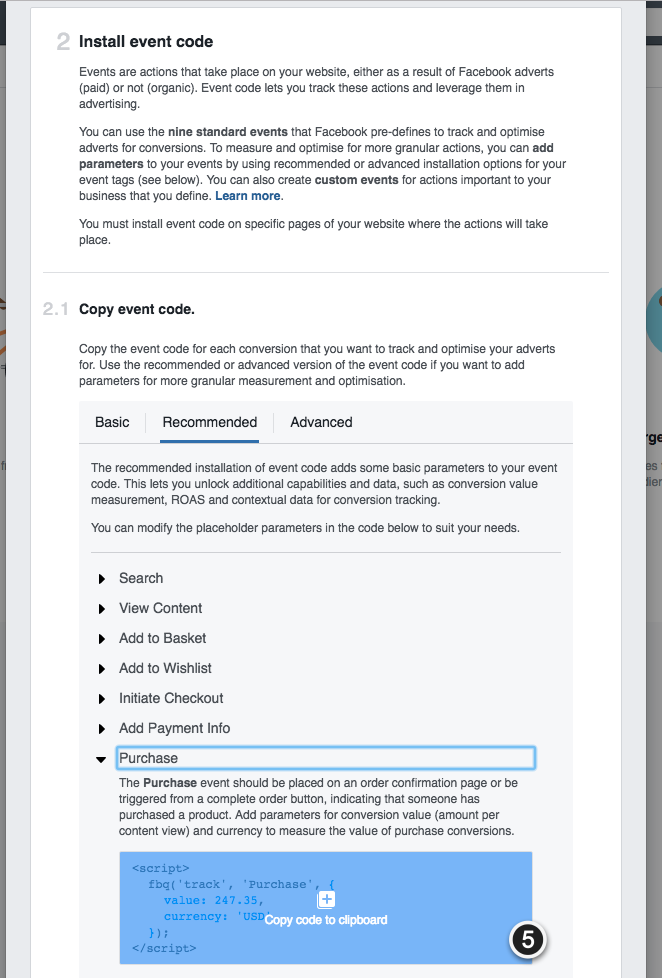 Install the code
Once you have created you pixel you have to install it by embeding the codes onto your site.
Open the Pages & folders menu and click on the More button ( ⋮ ) next to your site name
Select Site scripts from the dropdown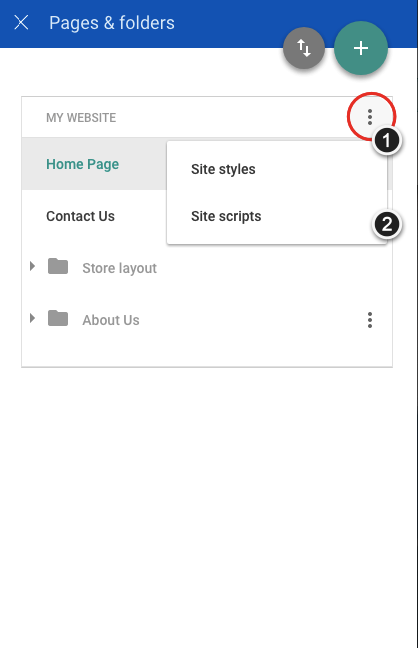 3. Paste the Pixel base code onto your site HEAD SCRIPTS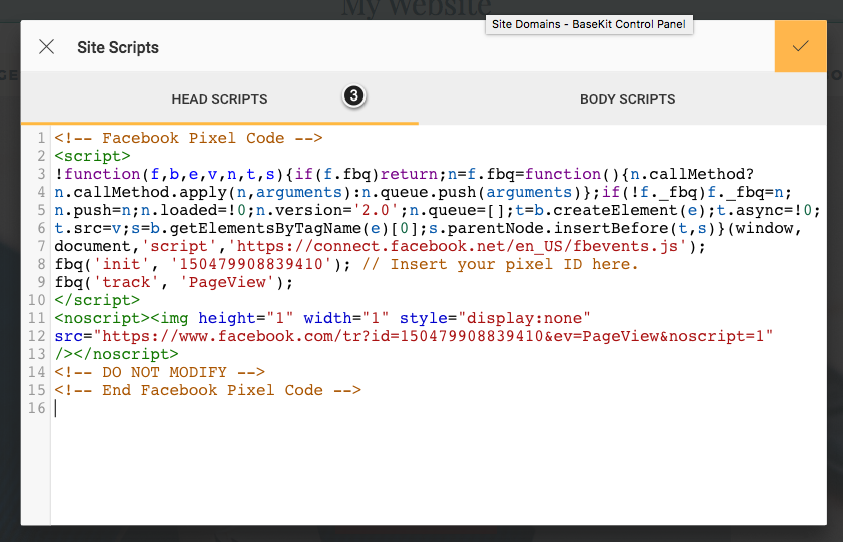 4. Select the page where you want to track an event (For example, the Single Product page for a Purchase product Pixel), click on Add content and drag an Embed widget onto your page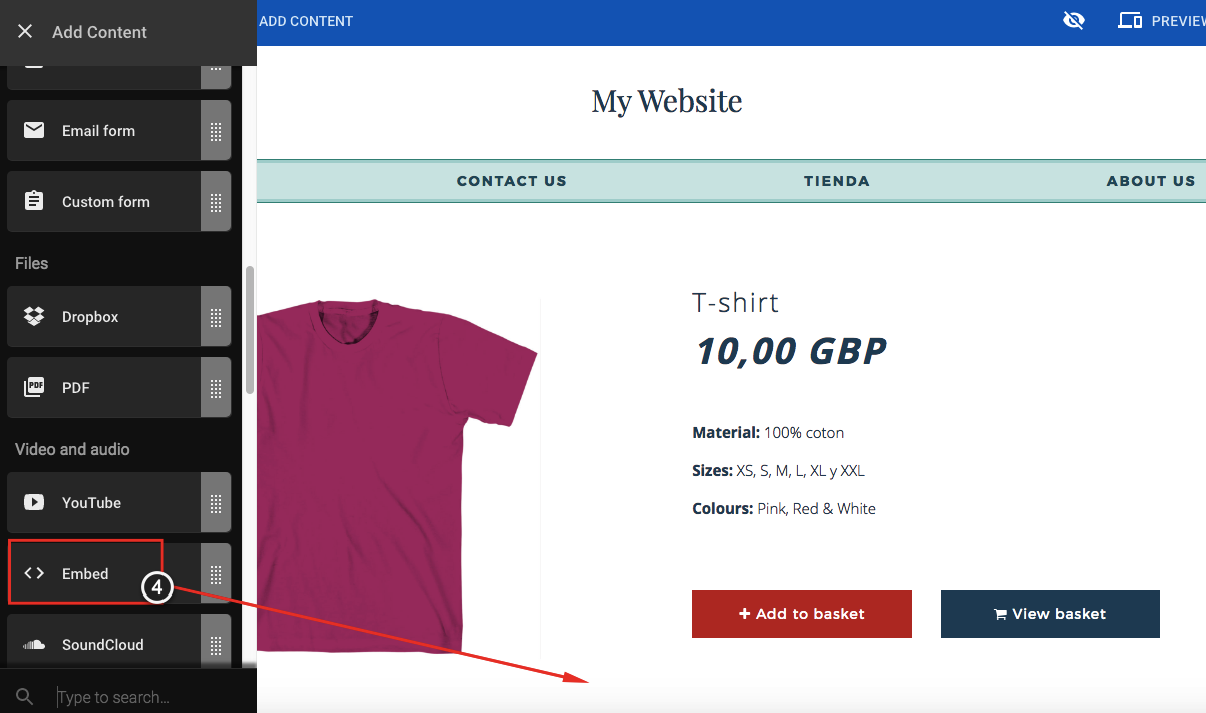 5. Click on the widget to edit code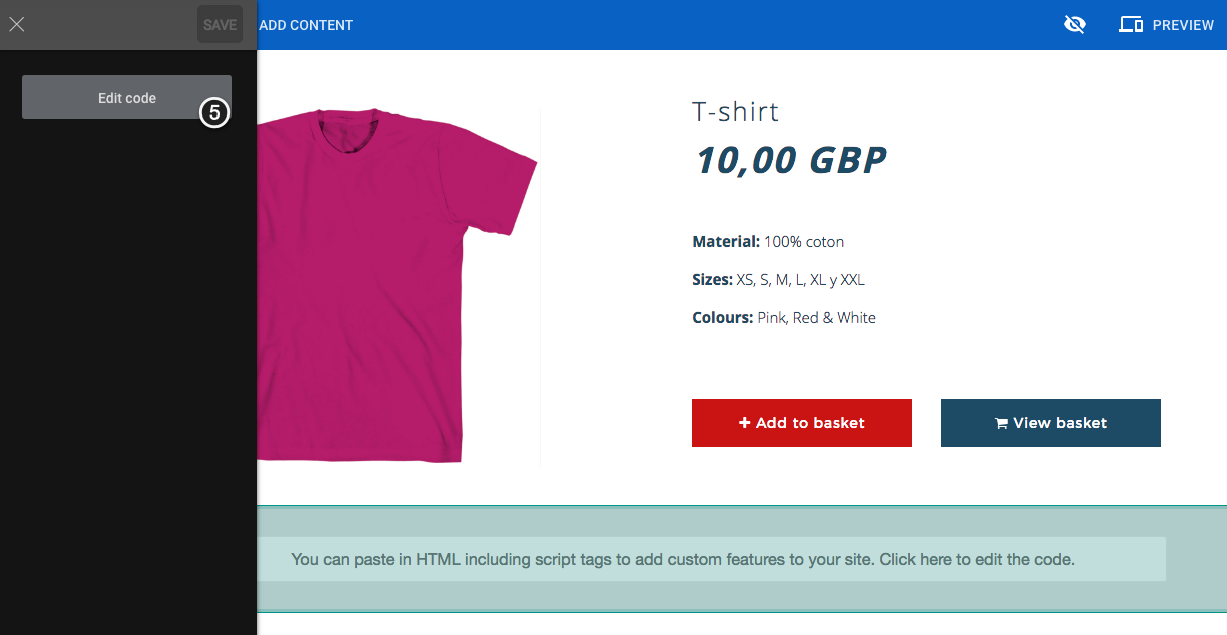 6. Paste the Pixel event code and save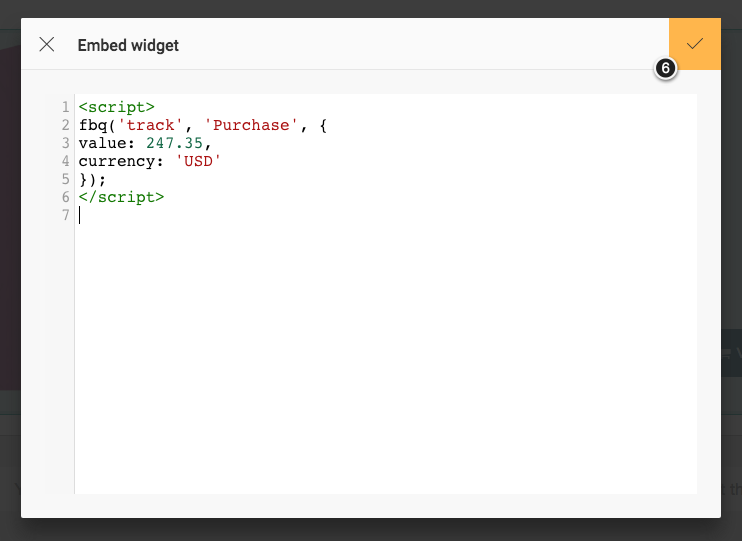 *The Pixel will not be visible in your page.
Verify the Pixel
You can verify your pixel installing the FB Pixel Helper in your browser and open the app on your browser's toolbar when browsing the page where you added the pixel.
After about 15 minutes you can also verify the pixel's data in Facebook Ads Manager, which will look as in the example below if your pixel status is Active.