UPDATE
Google has announced their Universal Analytics solution will cease to work on July, 2023. In preparation for this change, we have removed the tracking ID field from the site builder.
Google now offers another solution called Google Analytics 4. Copy the script from your Google analytics panel (Data streams > click on the stream > View tag instructions > Install manually > Copy the code), paste it into your site head scripts (Pages panel > Site scripts > Head scripts), and publish your site.
---
How to send data from your site to Google Analytics
Find your Tracking ID
Log into your Google Analytics account, or create one using the link provided above
Click Admin
Select the account you want to track
Under Properties, click Tracking info and then click Tracking Code
Your Tracking ID will now be visible. It will look like UA-1234567-1
Adding analytics to your site
1. Click Site settings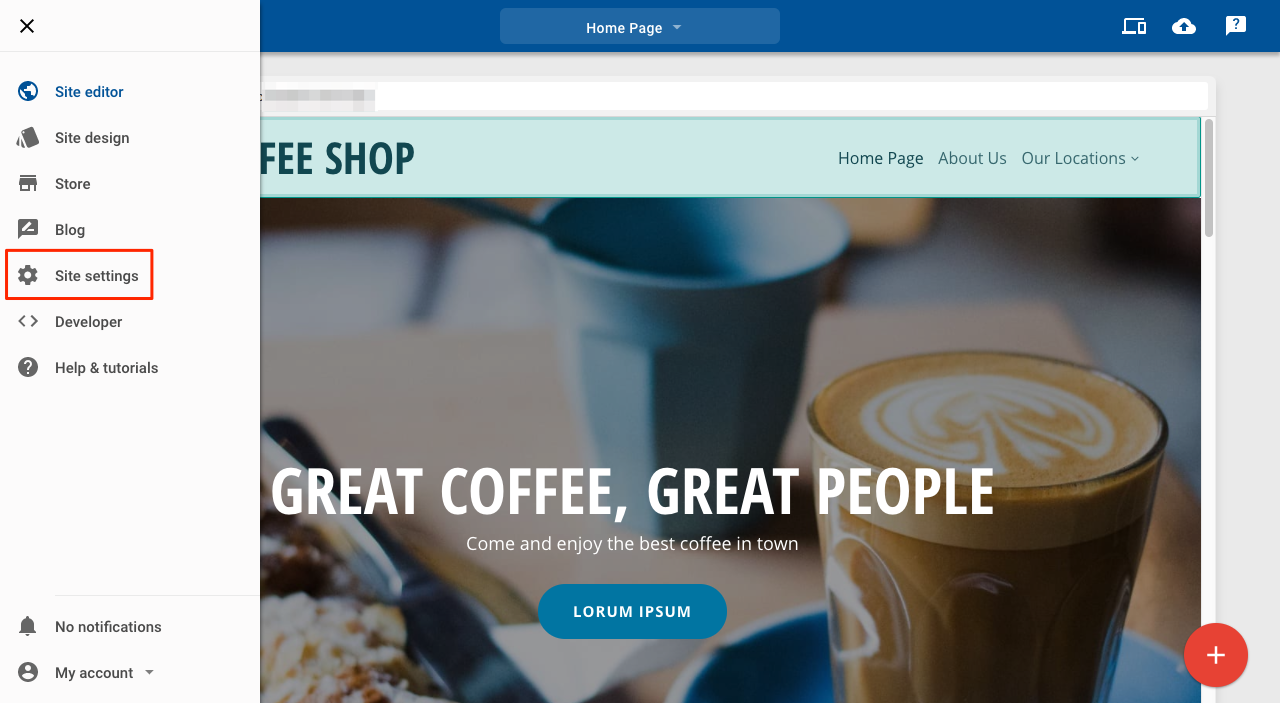 Site settings
2.Click Google Analytics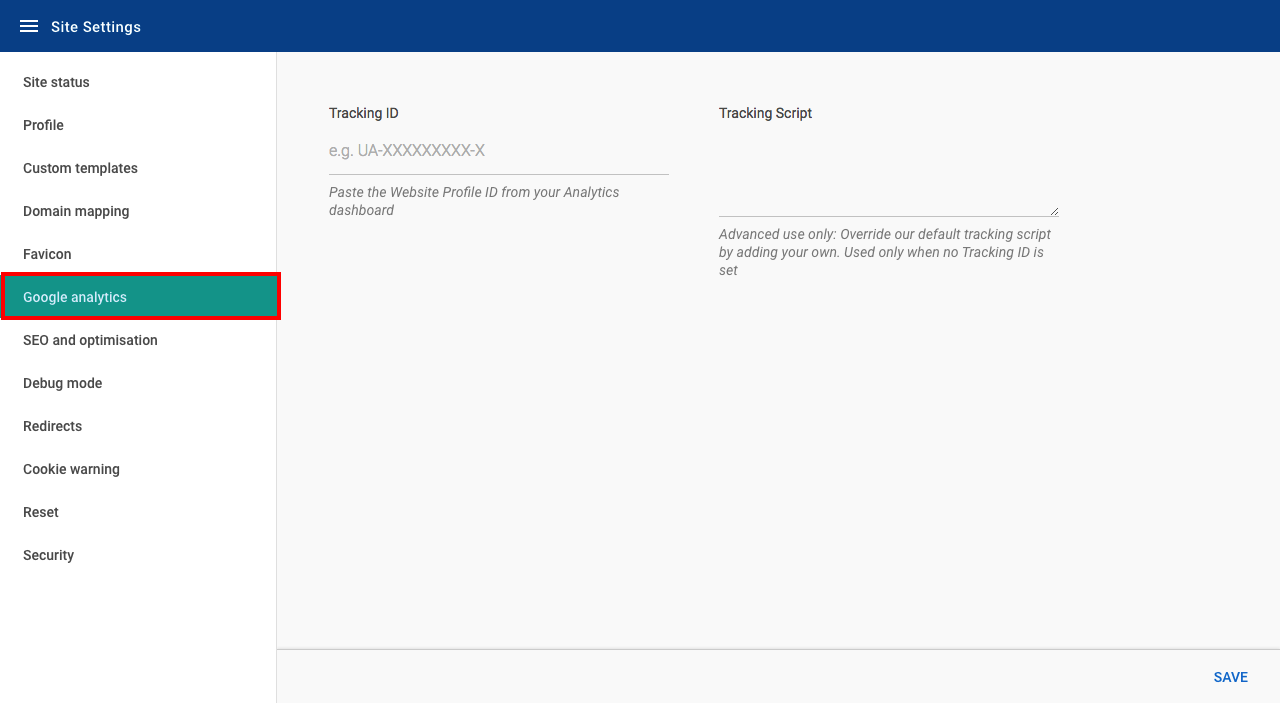 Google Analytics
3. Add in your Tracking ID
4. Click Save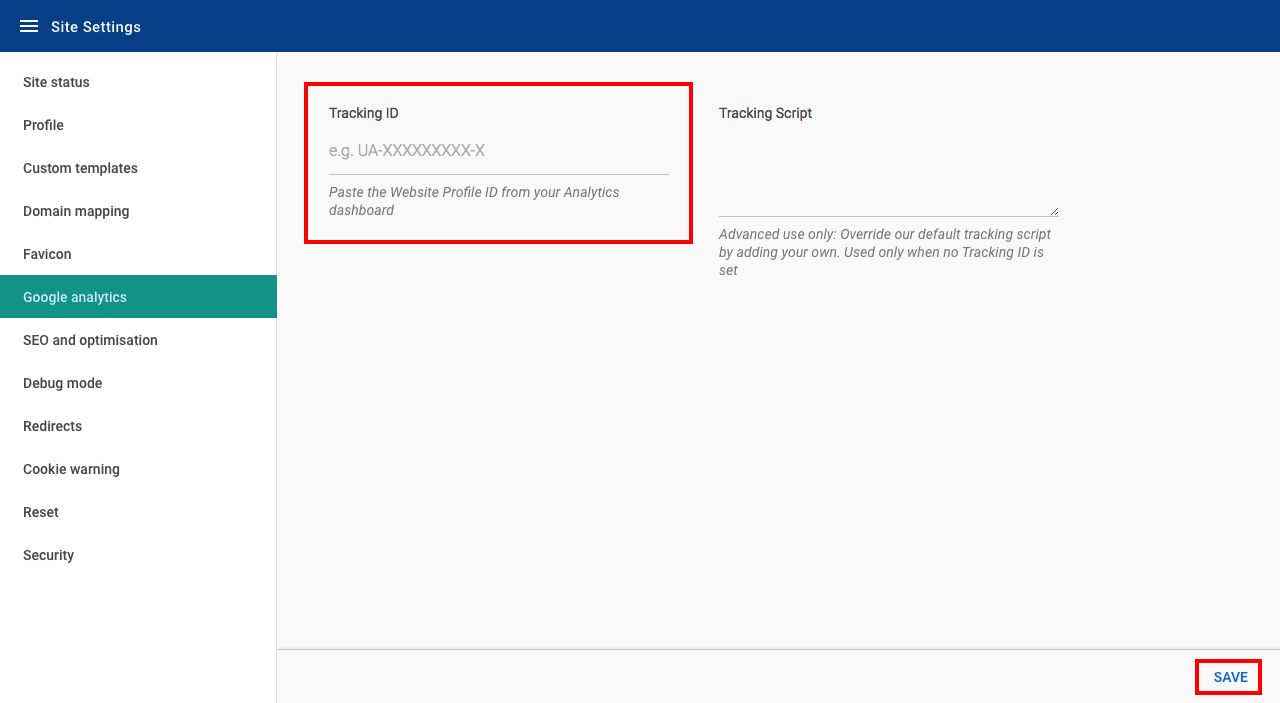 Tracking ID
Tracking script
You can enter your own tracking script to override the Tracking ID. This should be used instead of the Tracking ID
Find your Google Analytics tracking script
This can be found on the same page as your Tracking ID.
Log into your Google Analytics account, or create one using the link provided above
Click Admin
Select the account you want to track
Under Properties, click Tracking info and then click Tracking Code
Your Tracking script will be visible under the Website tracking section